After our Sold Out debut in 2022 with Carl Cox, Chase and Status, Wilkinson, Hybrid Minds, Example and more, Electric Bay returns to the coastal setting of Torre Abbey for our second edition of the festival, featuring some of the finest acts in electronic music. Craig David presents TS5, Pendulum Live, Andy C, Shy FX, Nathan Dawe, Sub Focus, Hedex and many more will be joining us at this year's Electric Bay Festival on Saturday 15th & Sunday 16th July 2023.
This year we return bigger and better with a larger stage and sound system and improved screens. 
We have increased facilities on site, with 8 bars (including a cocktail bar), 10 food outlets, more water stations, a new VIP area, more seating, 50% more toilets so much less waiting times so you can enjoy the music!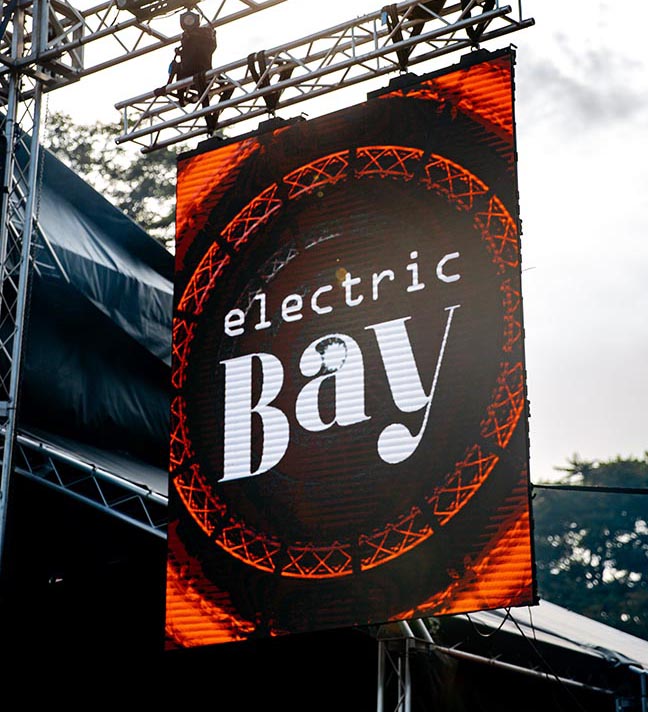 VIP TICKETS INCLUDE:
– Festival day ticket.
– Fast track entry.
– Luxury toilet facilities.
– Exclusive VIP area with bar and cocktail bar.
– Top of range Pizza truck.
– Seating & shaded area.
– Free Wi-Fi.
To access VIP, you will need to purchase a VIP entry ticket and on arrival follow the signs for VIP entrance.

This year we provide no less than 10 gourmet food outlets, catering for your every need, whether you are meat lover, vegetarian or vegan.
From classic prime English beef burgers (veggie options too), Thai food, Jerk, Gelato, Greek, American Waffles, Hot Dog Sausages to loaded chips and of course ice cream!